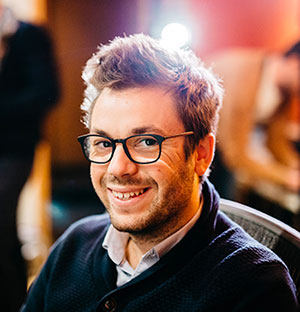 Valentin Hadjadj
After training at the Music Conservatoire in Lyon, Valentin gained professional experience that led him to collaborate with the likes of Pink Martini and Gérard Corbiau, and compose the score for the feature film Avril et le Monde Truqué, which was nominated at the César and took home an award at the Annecy film festival in 2015.
Since then, he has tried to remain as eclectic as possible by working with different formats: feature films, series, TV films, documentaries, dance, etc... Valentin has always strived for originality whatever the medium.
He was nominated for a France Musique/Sacem 2016 award and won the best music prize at the Lisbon festival, the award for best composer at the World Soundtrack Awards and the award for best 2016 UCMF Young Talent composer.